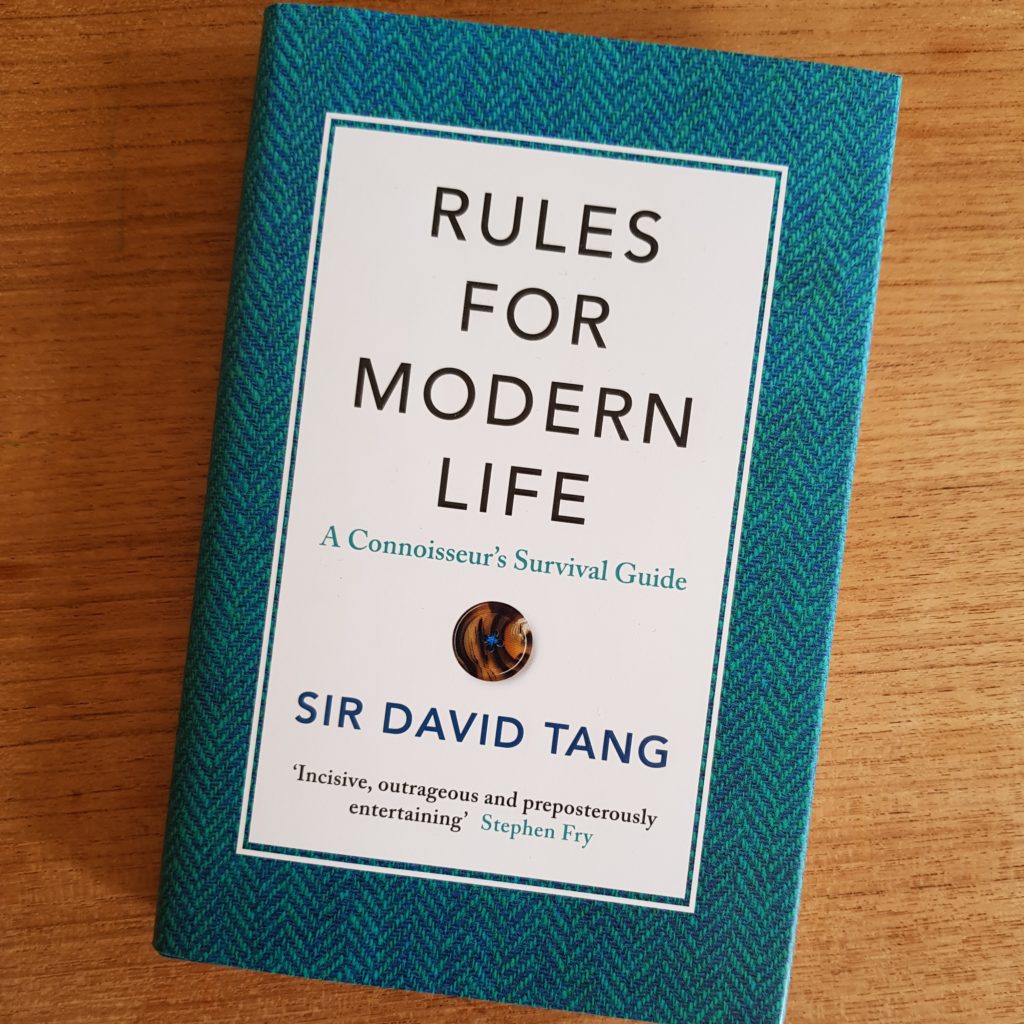 Rules for Modern Life is comprised of questions, sent by readers to Sir David Tang's column in Financial Times. The subjects range from fashion to relationships to good conduct in various situations and the authors opinion on a number of issues.
At its best, this book is funny, witty, and entertaining. Memorable even. Sadly, most of it is tedious, snobby, and lazy, often avoiding the subjects with self-important drivel, making the author come off as obnoxious and contrived rather than urbane and deadpan – which I assume was the aim.
I was disappointed as it came recommended in more than one list of "must read" books. Overrated and insipid.